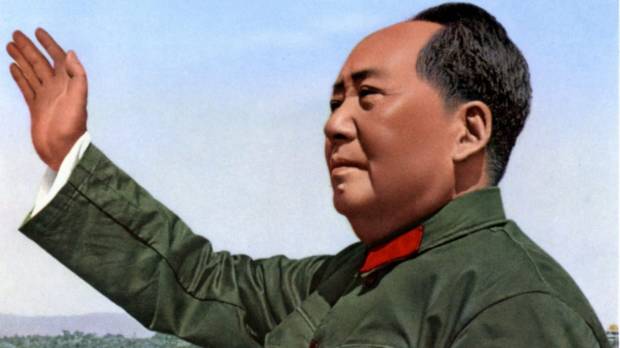 This story was shared from this site
The 2018 Boao Asia Blockchain Conference, a Chinese blockchain conference, has triggered a wave of domestic criticism after organizers of the event intentionally hired an actor to impersonate the late Chinese leader Chairman Mao Zedong, founding father of the People's Republic of China. The organizers have since apologized for the culturally taboo promotional stunt.
Also see: Bank of England Not Against the Idea of a Central Bank Digital Currency
Join the Bitsonline Telegram channel to get the latest Bitcoin, cryptocurrency, and tech news updates: https://t.me/bitsonline
Conference Participants May Boycott Event
Speaking at the Boao Asia Blockchain Conference main stage, Xu Guoxiang, the actor portraying Chairman Mao, stated: "I sincerely wish this conference a great success […] and I want to thank you in the name of Mao Zedong."
Mao Zedong.
The portrayal has quickly caused backlash in China, where commercialized deployments of the likenesses of national leaders are forbidden and taboo. Accordingly, blockchain companies participating in the event are currently mulling a boycott of the event, fearing government reprisals over the controversy.
"All blockchain conferences please fully disclose all speakers and actors invited to attend in order for us to support you," one attendee declared on Chinese social media platform WeChat.
And that was one of the milder of the critiques that were unleashed online. As such, a full-on PR crisis has ensued for the conference.
Organizers Try to Save Face Blaming Communication Error
Quickly taking the bull by the horns, organizers of the Boao conference apologized for the incident online, writing:
"We are sorry for the negative impact our conference had on the public, and we will continue to execute the conference with high standards."
BiKuai.org, one of the organizers, also released a statement ensuring participants that the event would go as planned and would maintain a higher degree of ethical standards going forward.
The whole episode is another reminder that nothing moves in China's blockchain world without the explicit or implicit approval of the nation's powers-that-be. It's a paradoxical, diametrically opposed dynamic: trying to control that which breaks down control, i.e. blockchain tech.
Should blockchain community push back against China's authoritarian tendencies? Share your views in the comments section.
Images via GETchan, Stuff Limited
The post Chinese Blockchain Conference Maligned Over Chairman Mao Actor appeared first on Bitsonline.
See original article here
Author: Akshay Makadiya"